Drs. Mittal and Bader receive JHU Discovery Awards
08/09/2016
Institute for Computational Medicine core faculty members Rajat Mittal, Professor of Mechanical Engineering, and Joel Bader, Associate Professor of Biomedical Engineering, are among those to receive 2016-2017 Johns Hopkins Discovery Awards, as announced August 8 by the Office of the Vice Provost for Research.
Rajat Mittal and partners Cynthia Moss and Susanne Sterbing-D'Angelo of the Krieger School of Arts and Sciences, and Noah Cowan and Joseph Katz of the Whiting School of Engineering, will receive funding for their project entitled, "The Bat Hand-Wing: A Model System for Sensing and Feedback Control in Animals," under the Category 1 mechanism for investigators exploring a new area of collaborative work.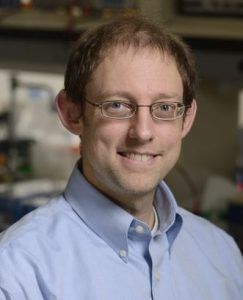 Joel Bader and School of Medicine collaborators Elana Fertig, Phuoc Tran, Andrew Ewald, and Aleksander Popel, will receive funding under the Category 2 mechanism, which provides project planning funds to prepare a large-scale grant or cooperative agreement application, for their project entitled, "Systems Biology of Invasive Liver Cancer."
The Discovery Awards program, intended to fund "innovative, collaborative research or creative projects", was introduced just one year ago as part of a $15 million commitment over three years. This year, 24 teams totaling 84 faculty members and research scientists from 10 Johns Hopkins schools and divisions, were selected to tackle big problems in health, society, the ecosystem, and more. "These awards provide our faculty the resources to develop interdisciplinary research programs and knit together expertise across Johns Hopkins to pursue novel research questions in a daunting funding environment," says President Daniels.
To view the full list of recipients and their projects, click here.