ICM PhD student, Inez Lam, to receive funding from Hopkins Social Innovation Lab for startup
12/14/2017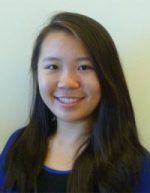 Inez Lam, PhD student in the Institute for Computational Medicine, is part of a group of Johns Hopkins students and alumni who will receive six months of business and financial support from the Johns Hopkins Technology Ventures Social Innovation Lab for their emerging nonprofit projects.
Selected from 84 applications, the 10 startups that comprise the recently announced 2017-18 Social Innovation Lab cohort will receive funding, mentorship, training, and office space– notable advantages for the fledgling nonprofits to develop into sustainable ventures.
Lam and her team have developed ClearMask, the first full-face, transparent face mask for healthcare professionals. The clear face mask can help reduce medical errors caused by miscommunication, increase hospital compliance, and improve patient satisfaction for the deaf and hard of hearing, children, immunosuppressed patients, and other groups.
In addition to Lam, the ClearMask team members are Aaron Hsu, an alum and research assistant at the School of Medicine; alum Allysa Dittmar; and Elyse Hoeb, a student in the dual degree program at the Carey Business School and the School of Public Health.
Lam is pursuing her PhD in biomedical engineering and conducts research under the supervision of Feilim Mac Gabhann, associate professor in the Department of Biomedical Engineering and ICM resident faculty member. Lam and her fellow innovators were featured in The Hub for their achievements.