Collin Tokheim honored at Young Investigators' Day
04/18/2018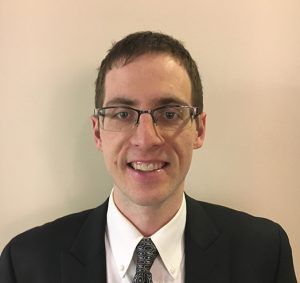 Collin Tokheim, ICM PhD candidate in the lab of Rachel Karchin, ICM core faculty member and associate professor of biomedical engineering, was honored at the School of Medicine's 2018 Young Investigators' Day award ceremony on April 17. Tokheim was among the 22 junior researchers who were recognized along with their mentors for their unique scientific contributions to their fields.
Tokheim received the Martin and Carol Macht Research Award for his thesis project which uses data science to understand the causes of cancer. Tokheim uses statistical models to interpret the pattern of mutations observed in cancer genes and to identify mutations that "drive" the growth of cancer cells.
"Research can partly be an individual journey into the less charted areas of science, so to be recognized by senior scientists at Johns Hopkins is especially meaningful," said Tokheim. "It represents years of hard work and perseverance."
Learn more about Collin Tokheim and his research here.