Julie Shade awarded 2022 Siebel Scholarship
09/28/2021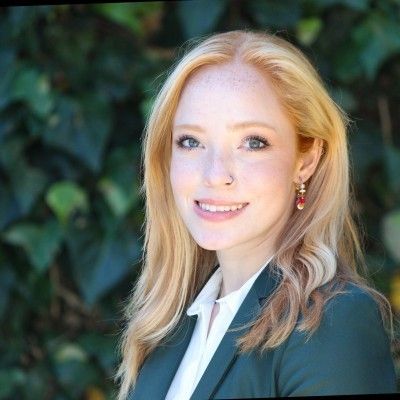 Julie Shade, a PhD candidate in the lab of ICM core faculty member Natalia Trayanova, has been awarded a prestigious Siebel Scholarship for 2022. Julie received her B.S. in biomedical engineering from Johns Hopkins University in 2017. Currently, her PhD thesis focuses on machine learning and computational modeling for clinical decision support in patients with cardiovascular disease.
Julie has authored nine peer-reviewed publications, presented at multiple conferences, and has received a National Science Foundation Graduate Research Fellowship. Julie also serves as a research mentor for the P-TECH healthcare program that allows Baltimore high school students to earn an associate's degree with their diploma, in preparation for STEM-related career. She maintains a P-TECH website to communicate with students, parents, and the Baltimore community about the program and mentorship opportunities. In BME, Julie has served on the PhD council as outreach co-chair and first-year representative, and she successfully advocated for greater accessibility for BME students and applicants.
Established over 20 years ago, The Siebel Scholars Program recognizes exceptional students at leading graduate schools of business, computer science, and bioengineering in the U.S. and abroad. Julie is among 82 students selected this year based on academic performance, leadership, and research achievements. This year's scholars join a network of over 1,600 Siebel Scholars working to solve critical problems in technology, public policy, and economics.
View the full announcement on the Siebel Scholars website here.